Washington Women's Ultimate Frisbee
Help Washington Women Ultimate Frisbee be Accessible to All

We are a college ultimate frisbee program, comprised of a traveling team Element, and a local team Big Bang. We are looking to subsidize the cost of playing to make it accessible for everyone. We are looking to raise $10,000 to cover the costs of:

driving to local tournaments (Element drives to 5 tournaments, Big Bang to 4)
discs, cones and agility ladders
Uniforms
Trainers
**Any extra money will be put toward subsidizing plane tickets for Element players in need
What We Do
We are a student led ultimate frisbee club at the University of Washington. The game and our team stands on the framework of personal responsibility, cooperation, and self officiation.
For 8 years in a row Element has competed at the college national championships, winning gold in 2012, and finishing third in 2014. Meanwhile Big Bang has played, practiced, developed, and competed right along side!

First team meeting: We decided our team values: Pace, Passion, Phamily
Costs Breakdown
As a club we spend a lot of money to play.
As Element players we spend even more, to buy our own personal plane tickets.
Plane Tickets for Element (Stanford ~$300, Prez Day ~$300, Nationals ~$500: x23 teammates) =$25,300
Washington Women Ultimate Frisbee Objectives:
Grow Community Oriented Players
We partner with All Girl Everything Ultimate Program in the fall. This engages middle and high school players with college players, creates connections and hopefully inspires the next generation of college ultimate players!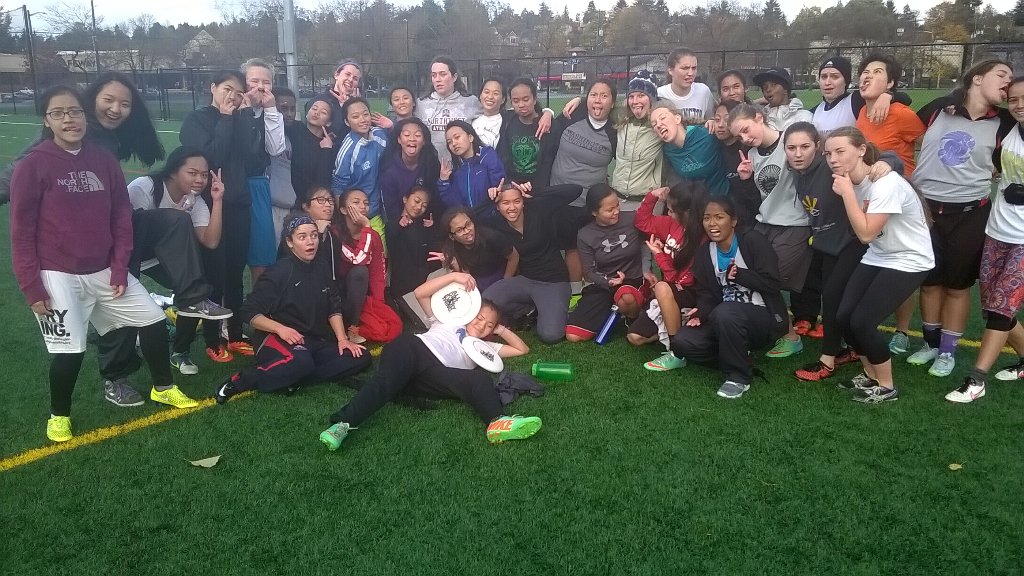 In early spring we give some high school students the opportunity to go to college for a day! We set up a shadowing program with some of our players, where they high schooler has the opportunity to sit in on classes and join us at practice.
Finally in late spring we host UpDawg is a co-ed youth hat tournament. UpDawg puts a strong emphasis on coming together to celebrate spirited play.
Compete With Teams Around The Nation
We want to be able to play and compete with any team in the nation. And this year we will prove it to you!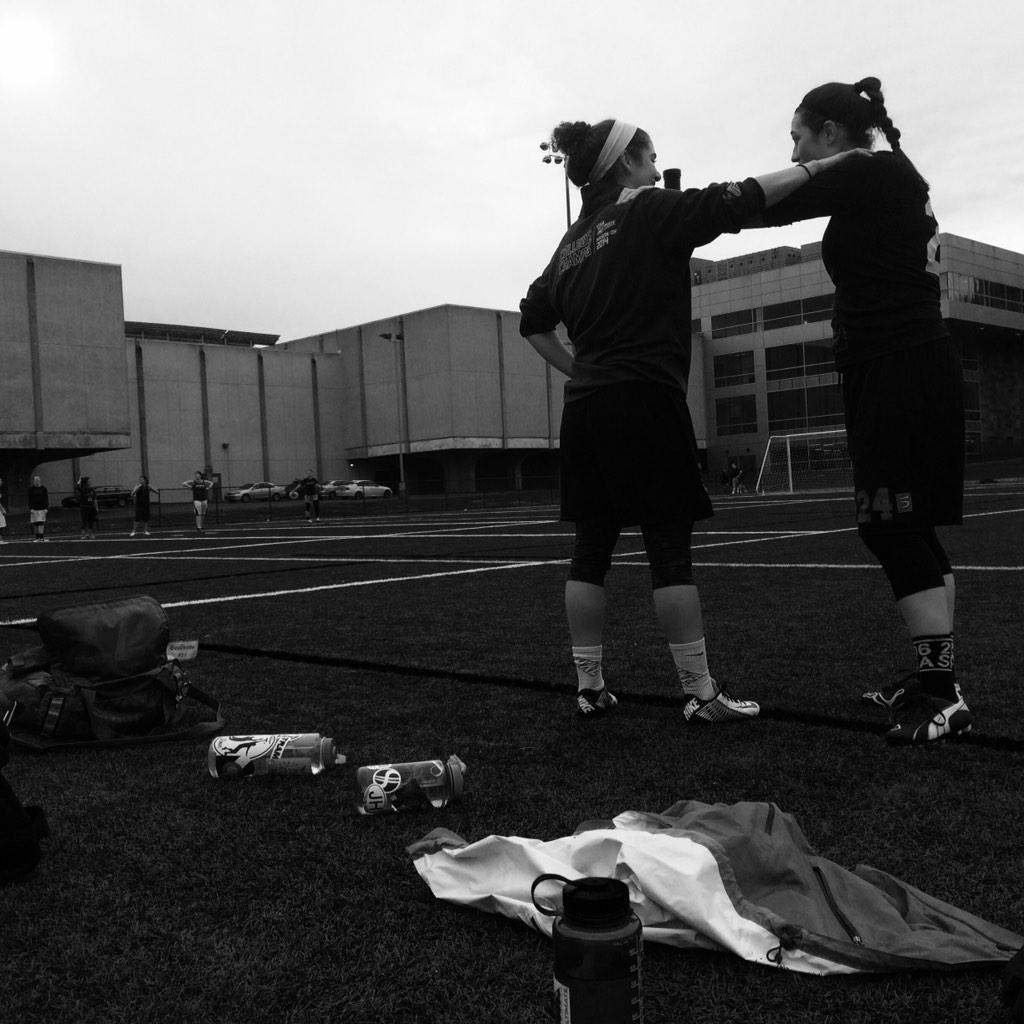 Partners
We currently are partnered with VCUltimate who provide our swag, Runa Clean Energy who fuels us, and Ren Fitness who makes us strong!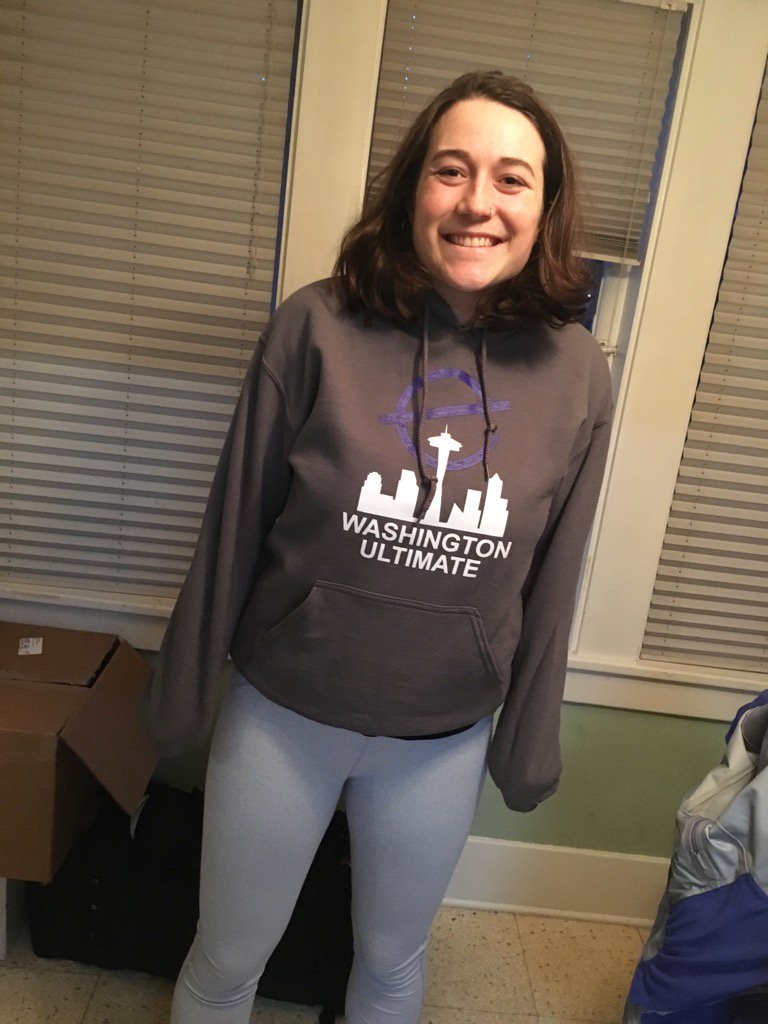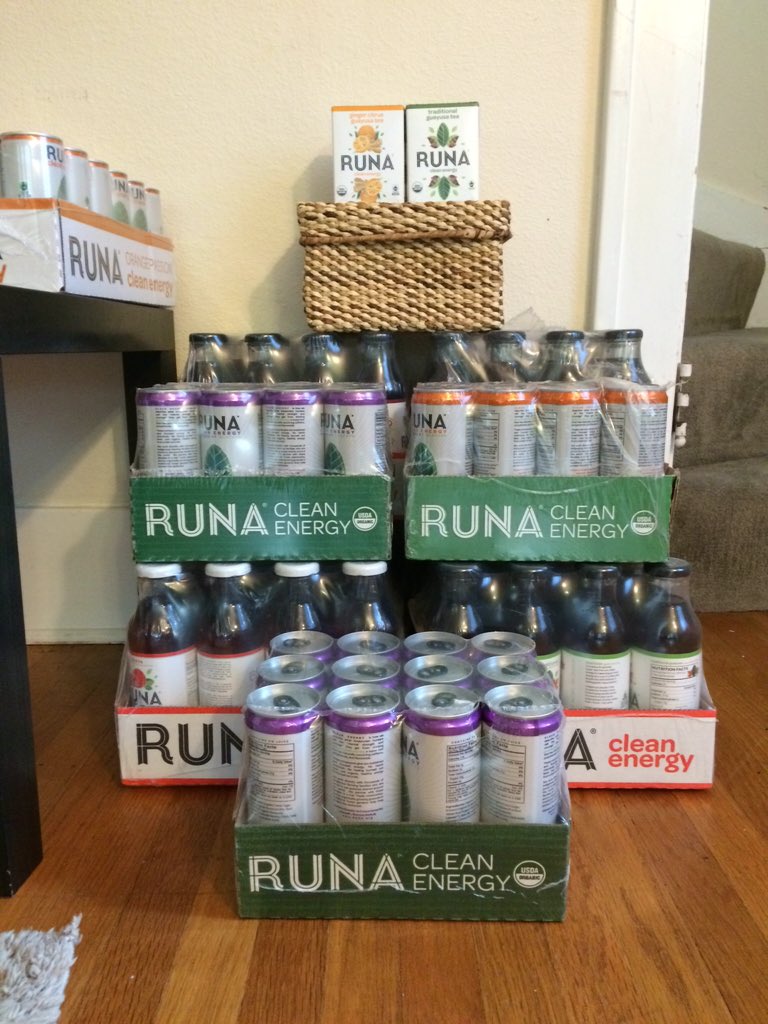 Our Team: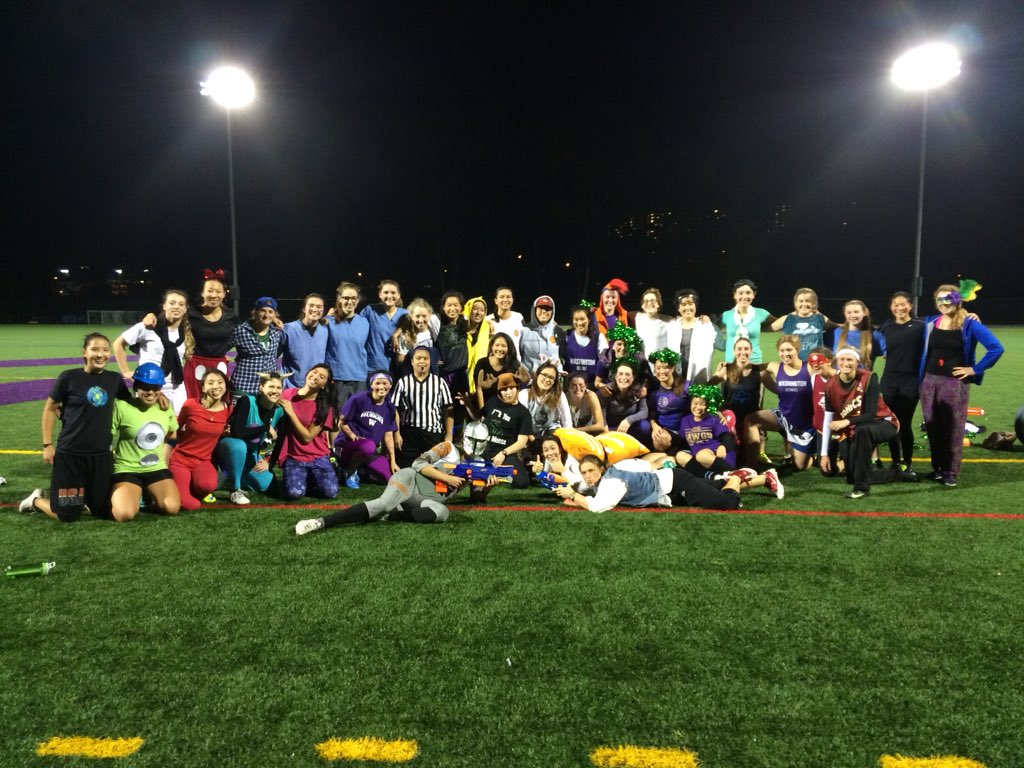 We play costumed 3v3 for Halloween. **Can you spot the team of eggplants?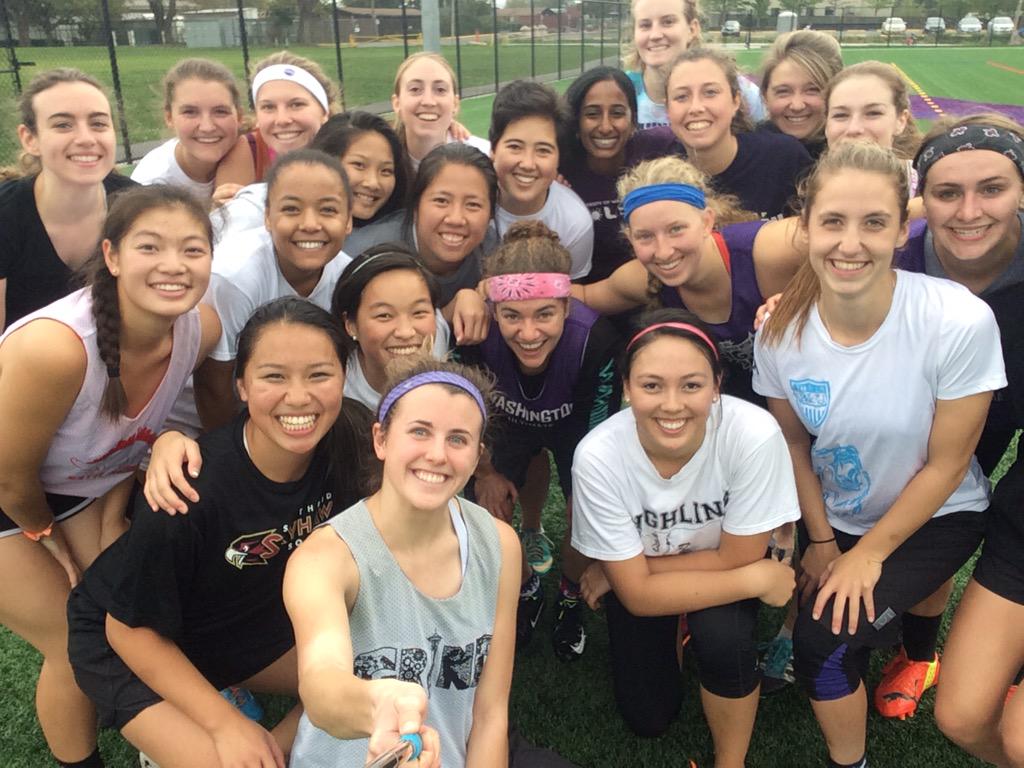 We practice 3 nights a week, run track once a week, do lifting workouts once a week and throw for one hour every week -- and we love it.
Watch our 2015 Element highlight real. And get pumped for this years!
Please help us by making a donation and sharing us with your network to make ultimate an accessible sport for all students!

Our Last Campaign Day!
Published on Tuesday, Mar. 1, 2016 at 04:48 AM (PDT)
This is the last day of our campaign and we are overwhelmed with the support of our community! Here are just a few last things if you want to keep following us throughout the season:
Dress like an Element you can purchase some sway here: http://us.vcultimate.com/collections/element
Follow us on Twitter at: @UWElement
Come see our talent show: http://www.eventbrite.com/e/the-ultimate-disc-star-performers-fundraiser-party-tickets-21179858527?aff=WOMENSTEAM
Follow us on facebook at: https://www.facebook.com/Element-Ultimate-86853449996/?fref=ts
Cheer us on as we compete at the Stanford Invite this weekend!
Thank you so much everyone! You should all be receiving tax receipts for your donations in the mail soon!
Thank you everyone for a wonderful campaign this would not have been possible without your support!
#maxout #goteam #woohoo
---
Alexandra Mathsion
Gave $30.00
Barbara Hoover
Gave $10.00
Alison Fujino
Gave $50.00
EDMUND HEBSON
Gave $50.00
Jamie Brazier
Gave $25.00
wendy dusenbury
Gave $25.00
Alec Pinkham
Gave $100.00
Elizabeth Edwards
Gave $50.00
Kristin Poinar
Gave $50.00
Kathleen M Tyrrell
Gave $120.00
Betsey Beckman
Gave $50.00
Sherry and Dave Farny
Gave $100.00
Kristin Kellerman
Gave $120.00
Steve Amorosi
Gave $100.00
LORRAINE RIMLINGER
Gave $50.00
Margo Arnold
Gave $400.00
kwages ow ow ow ow cough ow
Gave $10.00
Michael Welch
Gave $25.00
Liane Paul Rio Colby Chuck
Gave $80.00
Zuntoe-Bellini Ltd
Gave $100.00
Heather Pankratz
Gave $30.00
Kaitlin Kirkpatrick
Gave $20.00
Jo Marie Hansen
Gave $400.00
Grayson Kampschroer
Gave $400.00
Erika Johansen
Gave $50.00
Kurt Hirschhorn
Gave $120.00
Mokrane Landri
Gave $100.00
Scott Dunham
Gave $100.00
Alex Fussell
Gave $100.00
Holly Frampton
Gave $100.00
Tricia Stewart
Gave $100.00
Claire MCDONALD
Gave $50.00
JOYCE GAINES
Gave $100.00
George Young
Gave $100.00
Barbara Ground
Gave $100.00
Romy Marigmen
Gave $100.00
Mama Stewart
Gave $200.00
Aaron Freedman
Gave $20.00
Dodie Dusenbury
Gave $120.00
Ruth Battuello
Gave $150.00
Laurie Williams 1
Gave $10.00
Steve Weisbrod Beth Arnow
Gave $250.00
Bill Stewart
Gave $100.00
Heather Underwood
Gave $50.00
Henry Dusenbury
Gave $100.00
Kate Battuello
Gave $250.00
Elise Frattura
Gave $150.00
Farrah and Nobert Trickhart
Gave $100.00
Annie Pedersen
Gave $50.00
Bennett Goldberg
Gave $200.00
Laura Kirkpatrick
Gave $100.00
Adriaan Canter
Gave $100.00
Rick Snodgrass
Gave $80.00
Remo Moomiaie
Gave $50.00
Amanda Kostic
Gave $50.00
James Masterson
Gave $100.00
Carla Marigmen
Gave $30.00
23 supporters have chosen not to be listed for "Washington Women's Ultimate Frisbee".
Make an Impact
Buy us a new disc! Our disc bag could use a good one!
A gift of this amount allows you to send one car full of your favorite ultimate players to a local tournament!
One Dark and One Light
Give $80
Put a girl in a jersey! This year we have a really neat jersey, designed by our very own Grace Noah and printed by VCUltimate! With a gift of this amount we will send you a picture of a player of your choice wearing her gear!
Disco up the Ladder with Cones
Give $120
You can help us buy all our discs, cones, and ladders. Help our agility and disc skills this year!
This amount buys us entry to a tournament! We invite you to join us at the tournament to cheer us on from the sidelines, or follow us on Twitter. With a donation of this amount we will call you out over Twitter at the tournament with a big ole' Thank You!
Youth Tournament
Give $1,000
A gift of this amount allows you to show that you support this project, by buying the fields for our outreach youth tournament, UpDawg!
A gift of this amount allows you to show that you support this project, and have just bought us entry to every tournament of the year! With a donation of this amount, we will thank you on Twitter at every tournament and each month on our monthly newsletter!